Carbon Budgeting for Everyone
Automated carbon impact estimates for every purchase
Try to stay within your carbon budget
Get offsets to help neutralize your impact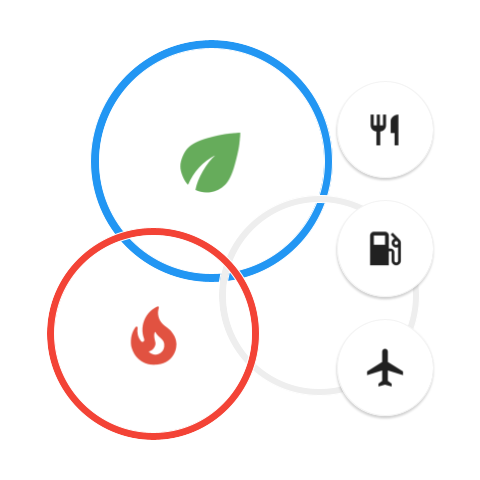 How Decarbon Works
Link your bank (or use our estimator)
Automatically track purchases
Learn to reduce your impact
Try carbon offsets for $1
Emit under 7 metric tons of CO2e per year.
That's one person's maximum yearly carbon budget in the USA if we're to have a chance at limiting climate change to 1.5° C. Learn more on Carbon Brief.
You can also set a custom budget in your profile!
Dynamic Carbon Credits
A new way to go Net Zero on autopilot
Learn more
menu_book

Open Source

See how we calculate carbon impact and suggest improvements on our github repo.

https

Secure

Your data is 256-bit encrypted and we never store your bank credentials.

delete_forever

Forgettable

You can easily delete all of your data from our app and servers at any time.

Learn more about Decarbon
Dig a little deeper into why carbon budgeting matters.
Check out the user guide
You can contact us at hi@decarbonapp.com or by scheduling a demo
Chat with us on reddit
Learn from a passionate community dedicated to addressing climate change.
Discover our community
© 2022 Decarbon LLC
App Store® is a trademark of Apple Inc.
Google Play and the Google Play logo are trademarks of Google LLC.