We're excited to collab with Kathy Silva for Plastic-Free July!
I (Kyle) have known Kathy for years at the Los Angeles Cleantech Incubator and have always admired the innovative ways her and her team invent new hardware to help us live more sustainably. After all, climate change is a physical problem that needs physical solutions.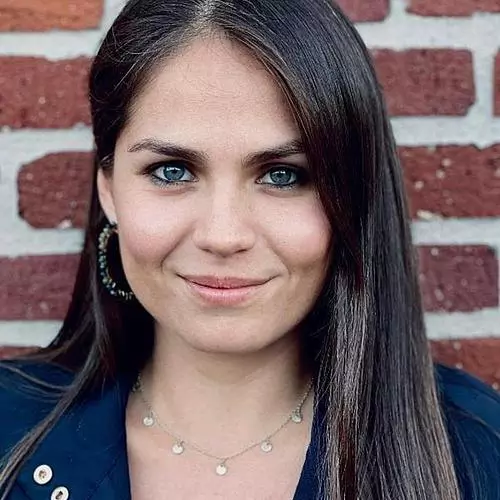 Kathy Silva
July 2023 collab · 4 min listen
My name is Kathy Silva and I'm the COO and Founder of TAINR, a circular climate tech startup in LA.
On this plastic-free July I get to tell you about why I founded TAINR and how we are modernizing the grocery store's bulk aisle with smart refill stations that help people buy food, not plastic.
Our mission is to make refill systems mainstream, equitable, and convenient while reducing operational costs and enhancing efficiencies for grocery retailers and food brands. We aim to positively benefit and connect all stakeholders in the food value chain, including farmers, suppliers, brands, retailers, shoppers, and, most importantly, our planet.
My background is in hardware product development with a focus on designing products that shift away from the traditional linear models and embrace circularity from the inception stage. My inspiration comes from the natural world I am part of and how I engage with it.
I'm tackling single-use plastic pollution because I find happiness and joy in the outdoors, whether it's hiking, cycling, or backpacking. It pains me to see our environment trashed with plastic, so combating this issue is my act of gratitude and reciprocity.
My journey into founding TAINR started simply because I enjoy cooking, it's my artistic expression. I am one of those people that really enjoys going to the grocery store.
But when I go get groceries I find myself asking the same question over and over again, why is it so hard to buy food without plastic?
The bulk section is supposed to be an option for buying plastic-free but it's simply too inconvenient. There's too many steps involved like taring your container, finding a baby pencil, remembering to write a plu #, educating the cashier on handling your order, and encountering surprises at checkout. I've even been yelled at for bringing my own container.
And who hasn't seen someone take the occasional snack? Let's face it this section is also not very aesthetically appealing. I mean who hasn't purchased a product simply because the packaging is beautiful?
TAINR is here to change that. We're making refill convenient by eliminating unnecessary steps and giving shoppers full visibility of their spending. Our kiosks are designed to be hygienic, sexy and fun to use! The best part is, there is no plastic packaging involved.
I invite you to join me on to this plastic-free July in tackling plastic waste by taking the following steps:
Learn about TAINR and join our refill revolution by investing in TAINR on Wefunder. Whether you can invest as little as $250 or more, your support will help us scale our impact and make refill systems accessible to all.
Use reusable products like produce bags, grocery bags, water bottles, and coffee mugs instead of their single-use alternatives. By incorporating these reusable items into your daily life, you contribute to reducing single-use plastic waste.
Support your local zero waste store and grassroots communities advocating for reuse and refill policy. Let's amplify the reuse movement!
By supporting these efforts, we can drive systemic change.
Remember, it's not about striving for perfection; it's about doing better. Spend time outside at the beach, lake, near trees or on a hike, and build a caring relationship with this beautiful planet that nurtures us.
Thank you for listening to my journey and learning about TAINR. Collectively we have the power to build a future we want to live in!