Decarbon is now available natively and fully featured on Mac computers! 🎉
You can get it by searching the App Store or clicking here.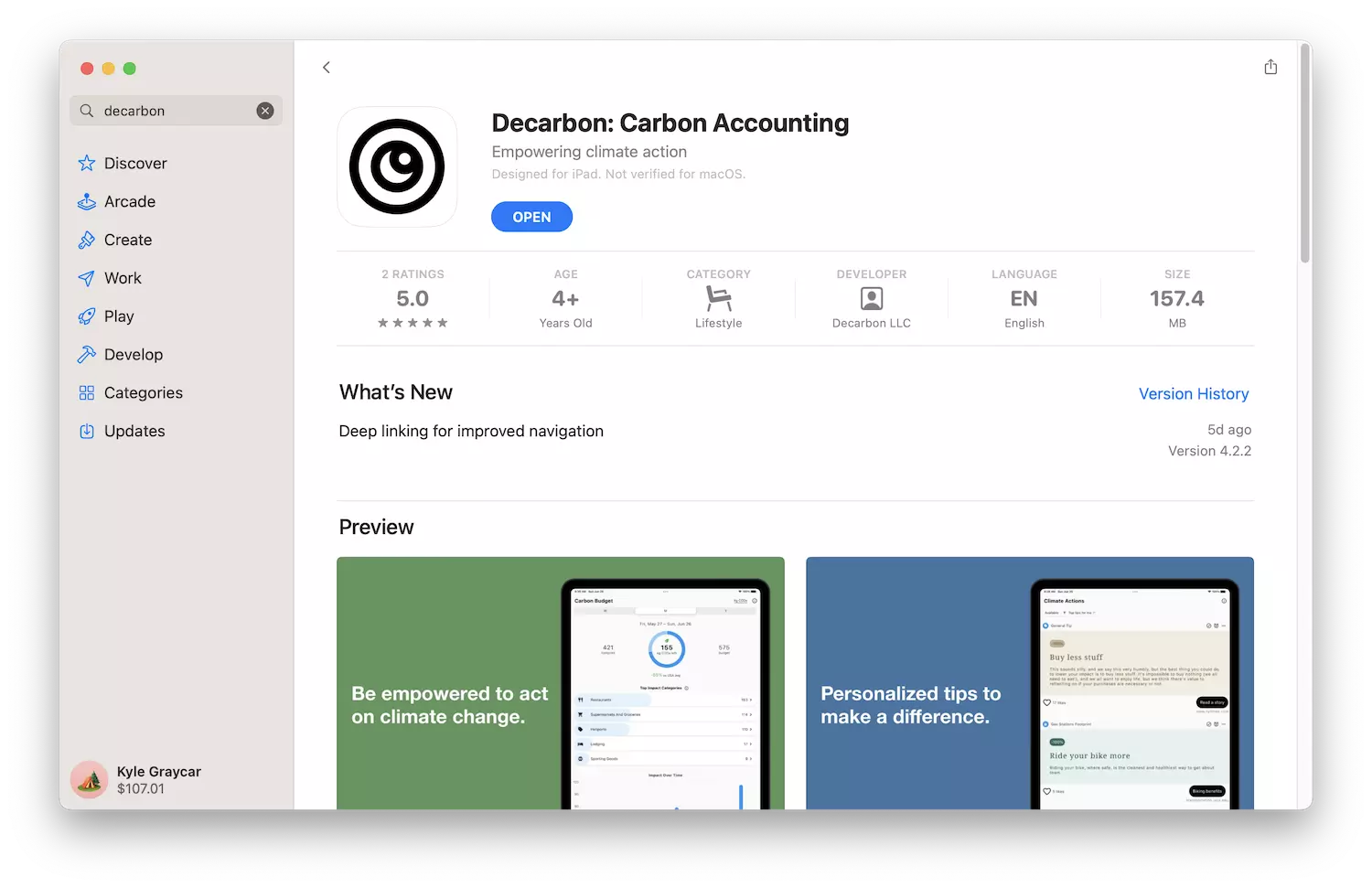 Decarbon version 4.2.2 also enables deep linking for the app, which will automatically open the app to a specific screen when you click on a link that contains "decarbonapp.com/web". If you don't have the app installed on your device, the links will still route to our browser-based web app.