We're excited to share a new feature for Decarbon – public profiles!
With version 4.1.1, users can create public profiles for themselves to showcase their climate action to the world. We designed these profiles to be simple, secure, and transparent. Just like the rest of Decarbon :).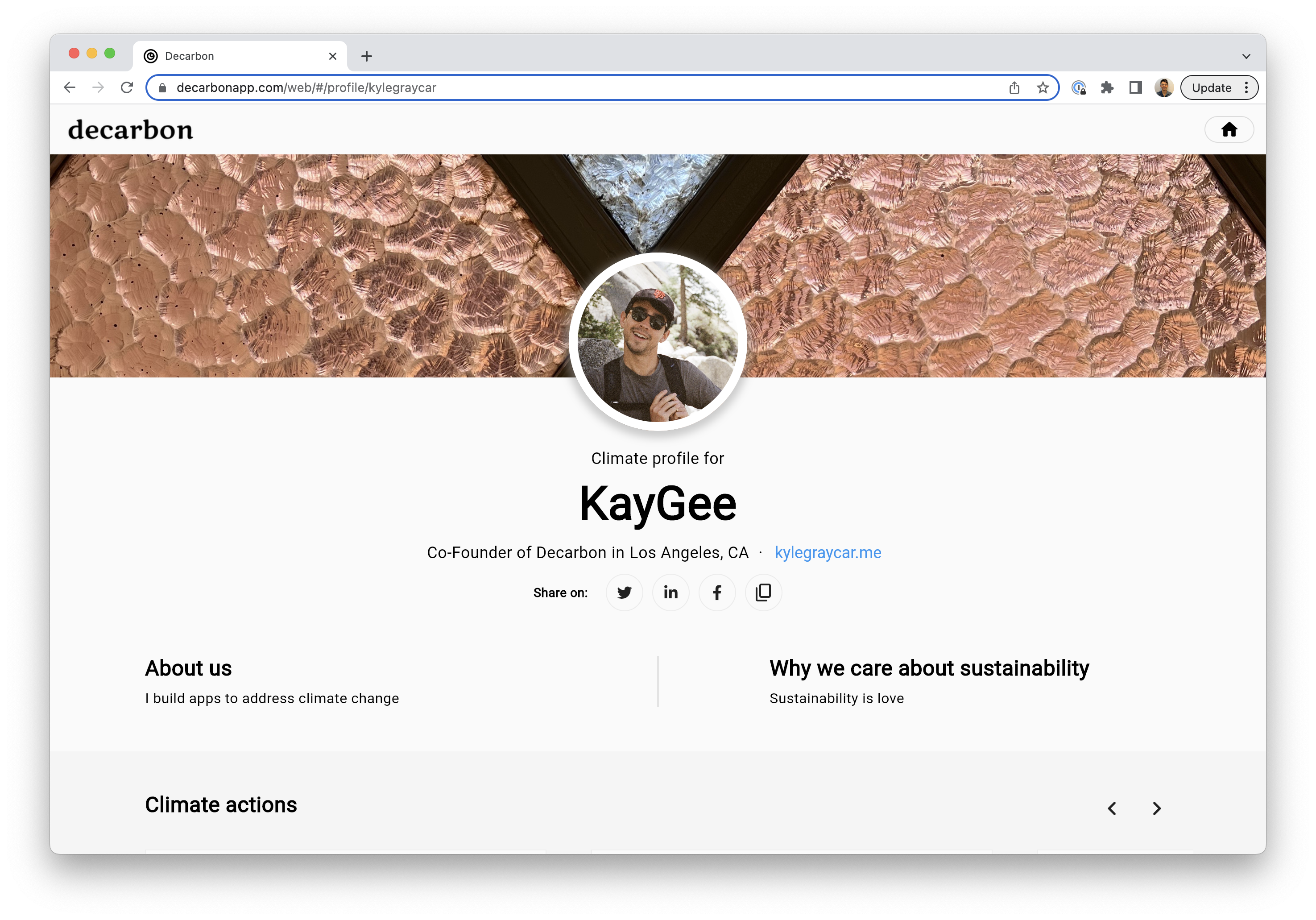 For example, you can check out my personal profile right here. You can also learn how to create and share your own profile here.
We believe that public profiles will be especially useful for our business users, who can link to their profiles to show their customers what steps they're taking to address climate change. You can review an organizations carbon budget, climate actions, and carbon credit purchases.
This is an improvement on typical product eco-labels that might say "we're carbon neutral" with no way for customers to actually see the underlying steps a company is taking to be carbon neutral.
We'd love your feedback!
We're still in the process of fine-tuning public profiles, and we'd love your thoughts on how to make them as useful and valuable to you as possible.
Zack put together a feedback doc that walks you through creating a profile and sharing your thoughts. If you could take just 15 minutes to review, we'd really appreciate it!