Happy Earth Month everyone! We're really excited to have Audrey Vinant-Tang join us for April's collab.
Audrey and I were classmates at UCLA's Environmental Science program back in the day. Since college she's forged a career promoting sustainability in the entertainment industry, where she's now Director of Sustainability Strategy at NBCUniversal. It's truly inspiring to see how Audrey's combined her passions for film and the environment into her work.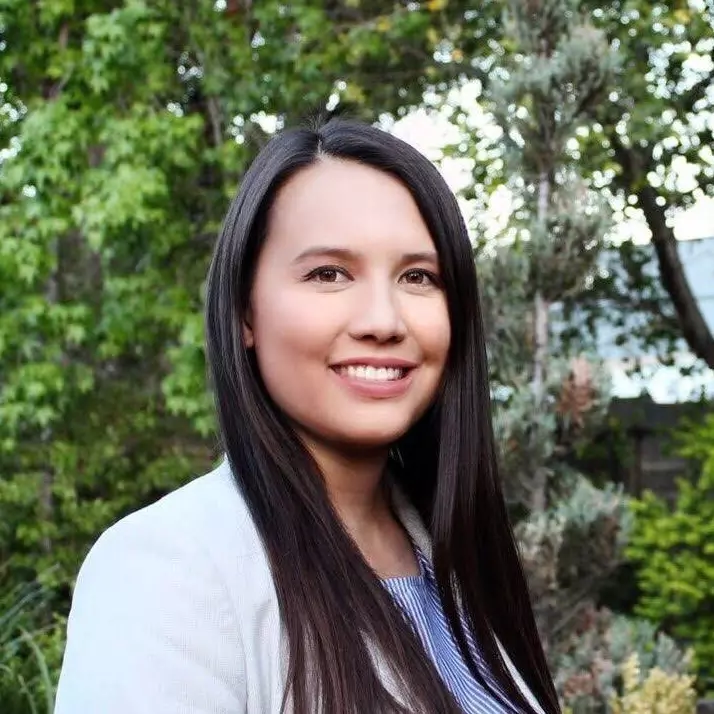 Audrey Vinant-Tang
April 2023 collab · 4 min listen
Happy Earth Month everyone!
My name is Audrey Vinant-Tang and I work at the intersection of sustainability and the entertainment industry.
I met Kyle, the founder of Decarbon, at UCLA, where we organized the first bike-powered concert on-campus called Ecochella (now renamed to Coastalong)! I always loved the idea of integrating sustainability into the creative arts and translating clean energy into a tangible concept. When people stopped peddling at Ecochella, the music would cut out.
After college, I worked as an air quality engineer and never thought I would combine it with my passion for movies and filmmaking until an opening came along at CBS Television to build a new sustainability program. I had interned in the sourcing and procurement department in college because I had seen a huge opportunity to leverage their purchasing power for good.
During my time there, I was responsible for renewable energy procurement and sustainable supply chain work that taught me to always be vigilant of greenwashing from marketing departments and suppliers. Over time I grew the program through a lot of grassroots work within the company into a full sustainability program called Eye on the Environment that covered greenhouse gas reporting, sustainable production & operations, employee engagement, and the supply chain work that started it all.
Today, I work at NBCUniversal and do a lot of the same work. When I joined the company in 2021, they had just announced a goal to be carbon neutral by 2035. Since then, I've been working to build a roadmap to that goal and building out capacity within the organization to achieve the goal.
Beyond emissions, our newly formed sustainability team is covering a range of topics including climate storytelling, which is how sustainability can be normalized on screen to better represent the reality our audiences live in today.
I believe in the power of companies to move the needle on emissions, but also appreciate the role each of us has to play as individuals.
I'd like to share three actions Decarbon users can take this Earth Month:
Identify and avoid greenwashing: Greenwashing is the practice of misleading consumers into believing that a product or service is more environmentally friendly than it actually is. By learning to recognize these false claims, you can make more informed choices and support genuinely sustainable businesses. At the grocery store, look for certifications from reputable organizations, like Fair Trade, and be wary of products that claim to be compostable but look like plastic or recyclable but only in certain markets.
Consume media that portrays climate issues on screen: Watching documentaries, movies and TV shows that highlight climate change and environmental issues creates shared experiences and can inspire you and your loved ones to take action. Many streamers will have Earth Month collections, including Peacock, during Earth Week (from April 14th-23rd) will have feature collection rails which will highlight stories that document our changing planet and inspire climate solutions. Some of my personal favorites include Erin Brockovich, Dune (the recent remake), Chasing Extinction, and the Always Sunny episode The Gang Solves Global Warming.
Participate in local Earth Month and volunteering events this April: Engaging in community events focused on environmental initiatives can help you make a tangible impact in your local community. Look for events such as tree planting, beach cleanups, and conservation projects through nonprofits. These activities not only contribute to a healthier environment but also bring people together to work towards a common goal.
I hope that by sharing my experiences and these actionable steps, you too can have an impact while having some fun. It's through our collective action that we can make a difference in the fight against climate change and protect the Earth for generations to come.
Cover photo by Mike Ostrovsky on Unsplash